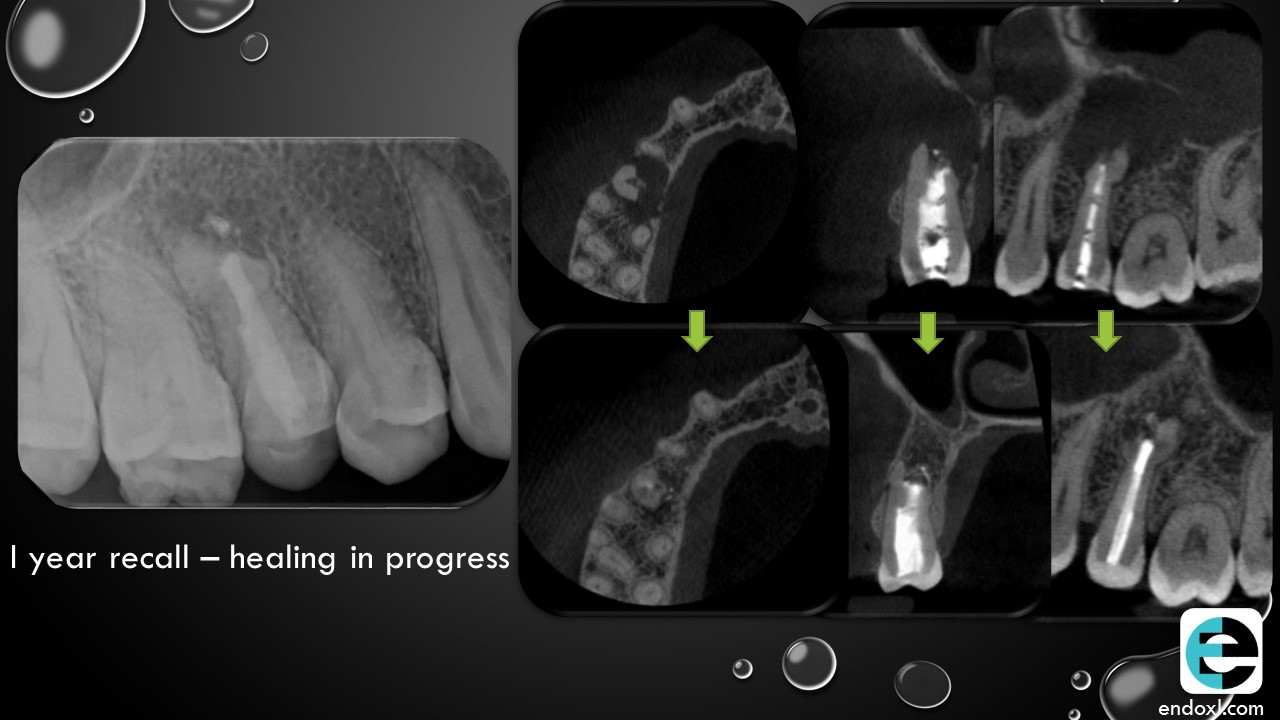 Patient reported with pain and swelling in association with #4, Patient was pregnant at the time, treatment was initiated and then long term CaOH2 was placed.
MTA truck was downloaded into this blunderbuss anatomy. Vitamin P deficiency ( P*- PCD) – I think I might have contributed to some of it.
I had concerns about the size of the periapical finding requiring some surgical assistance to push this case along for healing. The 1 year recall tells the rest of the story. Hopefully it will survive the test of time.
Fire on!!
Rajiv Patel
Recommend

0

recommendations
Published in Cases, Clinical, Complex Anatomy, Recall/Outcomes, Video