21 had history of repeated surgery and apicoectomy and still a progressing lesion
Treatment Done
GP removal done with a braiding technique. Though removing a single cone in an incisor is easy, in this case the risk of pushing the GP out is quite high.
CBCT showed resorption (irregular defect by 2mm) After cleaning and CaOH visits MTA was placed (have not used a barrier, I do not mind the little MTA extrusion that happens. Video and clinical image showing the extent of the resorption which was irregular)
Patient was informed about the prognosis and 11 was non-vital as well and treated in 1 visit. 2 year follow up showed good healing and no mobility.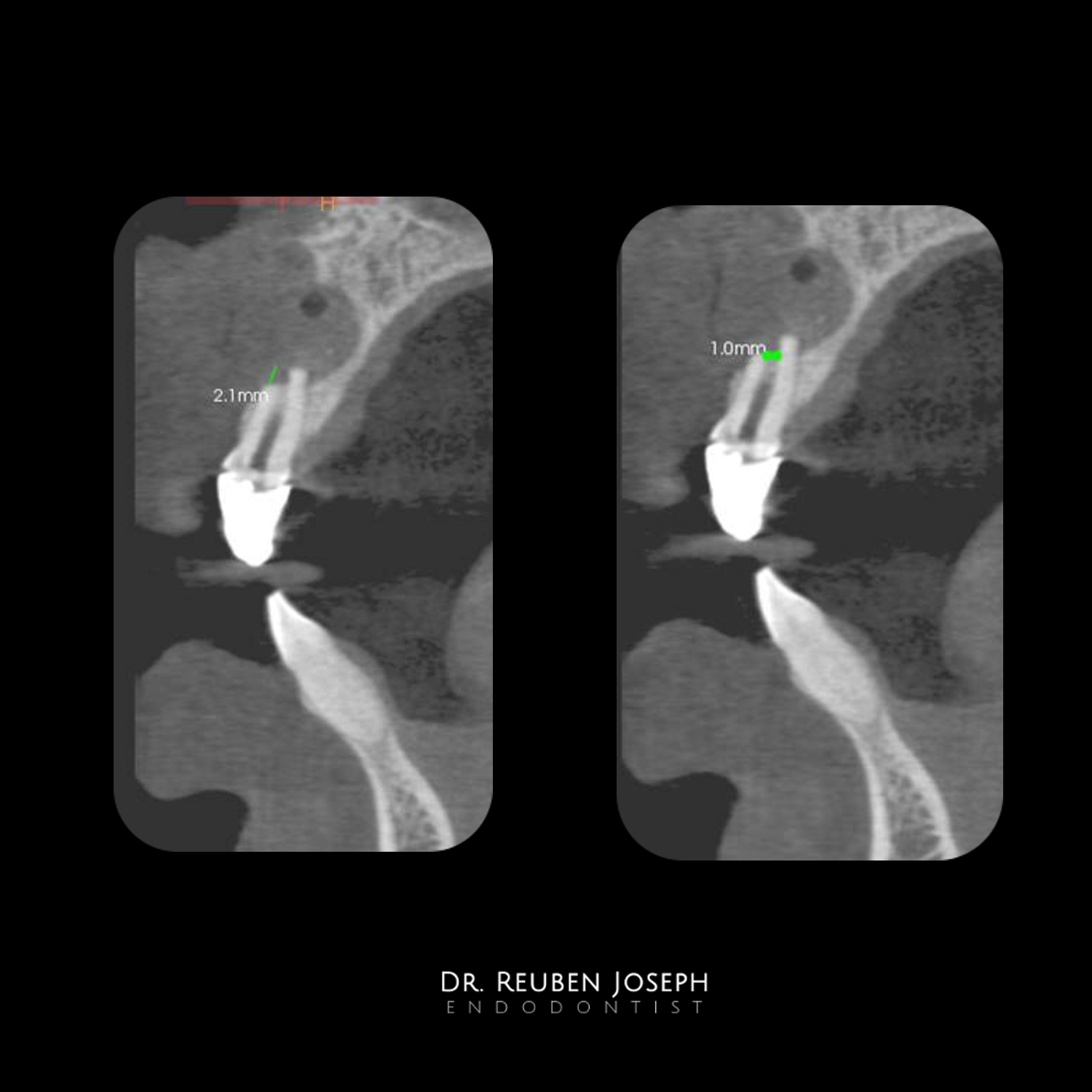 Recommend

0

recommendations
Published in Cases, CBCT, Conebeam, Microscope, Recall/Outcomes, Resorption, Retreatment, Video